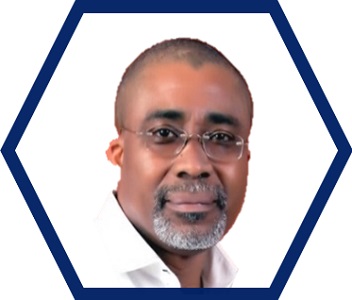 SENATOR ENYINNAYA ABARIBE
Senator Enyinnaya Abaribe was elected to the Abia-South Senatorial District of Abia State in the Senate of Nigeria. He is currently the chairman Senate Committee on Media and Publicity. He is also the Vice Chairman of the Senate Committee on Inter-Parliamentary Affairs (Senator Abdulaziz Usman of Jigawa -Northeast is Chairman) and a member of the Committees on the Independent National Electoral Commission, Senate Services, and Works.
In October 2007, Senator Abaribe and six other southeastern senators protested at the Federal High Court in Lagos to demand his release, as Ralph Uwazuruike, leader of the banned secessionist organization Movement for the Actualization of the Sovereign State of Biafra (MASSOB), was on trial for treason. He was reelected for Abia South in the April 2011 election.
Prior to his senatorial career, Senator Abaribe became Abia State's Deputy Governor after Orji Uzor Kalu's 1999 election to the Governorship. The state's House of Assembly impeached the deputy governor twice in 2000 and a third time in 2003; as he was facing his third impeachment, he resigned on March 7, 2003, sending his resignation via DHL so as to have written record of it. The House of Assembly formally voted him out of office several days later, in a move Abaribe called "medicine after death". He ran for the governorship on the All Nigeria Peoples Party (ANPP) platform in 2003, but lost to Governor Kalu.
Senator Abaribe lectured at Edo State University from 1982 until 1985. His business career spawned from 1985 – 1991 where he was SCOA Nigeria's area manager for Southern Nigeria. He was worked as Nicon's senior manager for investment after his employment as CEO of Integrated Mortgate Co.
Senator Abaribe attended Government College Umuahia before receiving a bachelor's degree in economics and subsequently a master's degree in the same subject both from the University of Benin.