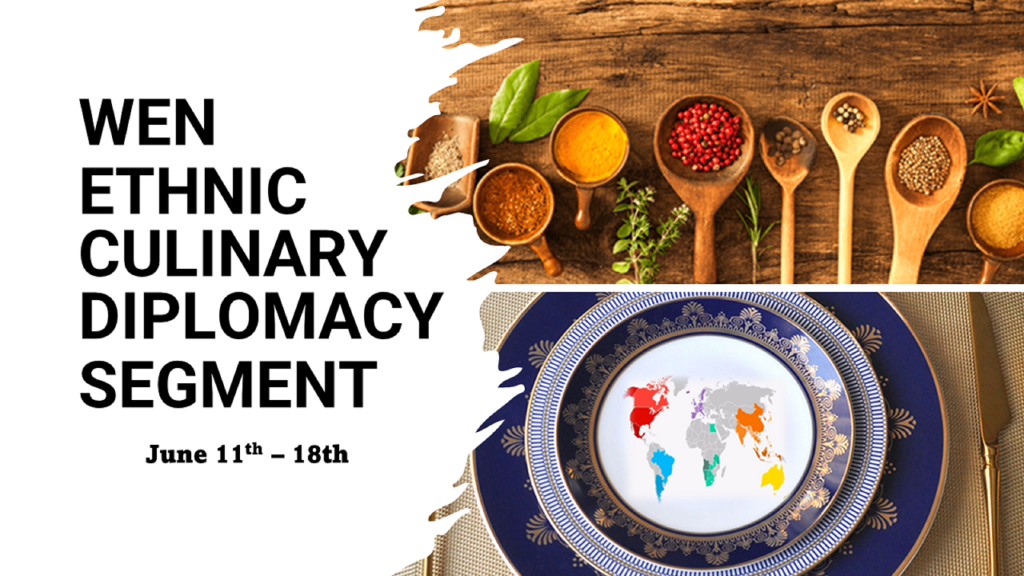 RESGISTERING INSTRUCTIONS FOR PARTICIPATANTS
Registering participating restaurants of the Culinary Diplomacy segment of WENEFf 23 should do so using this link:
link https://wenethnicfolklorefestival.worldebonynetwork.com/register/
Hurry!! Early bird Announcements have begun and the culinary diplomacy terms and conditions work like this:

Restaurant gives World Ebony Network (WEN) 20% off an order, a code, a logo, and a website link.
Restaurant agrees to promote the weeklong festival by sharing WEN promotional products, if any, with customers.
Restaurant agrees to promote Achebe Day segment of the festival by sharing Achebe promotional products with customers if any.
Customer goes to our website to request code.
WEN notifies the restaurant of the customer's request to order food.
Customer redeems code at your restaurant.
Restaurant forwards check or sends money to WEN.