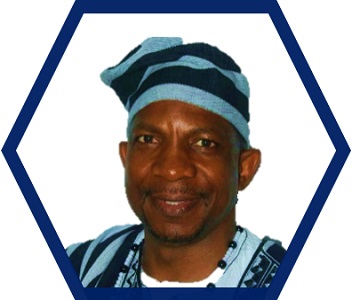 Mr. Tajudeen Toyin-Oke, author of THE ETHICAL DILEMMA – Charting a Bold and New Path for Ethics and Values in Nigeria, is the Managing Director of Baltimore Tax and Financial and former Director of Finance and Accounts (DFA) of National Ethics and Values Compliance Office (NEVACO). As DFA, he was, in order of seniority, the next in line to the Director-General.
Mr. Oke is also a Certified Chartered Accountant (CPA) with over 30 years of accounting experience. He is a Fellow of the Institute of Chartered Accountants of Nigeria (ICAN) and an international associate member of American Institute of Certified Public Accountants (AICPA).  He started his career as an Audit Trainee with TOS Olodun & Co (chartered accountants) Ibadan, after which he joined Akinmade & Co (chartered accountants) Ibadan as Audit Manager. Following this position, he was appointed the Managing Director of Gurara Securities and Finance Limited, Kaduna. Mr. Oke moved to the United States of America where he was trained by H & R Block, Baltimore Maryland and then joined Prudential Financial in Bethseda, Maryland. While in the states, Mr. received several awards, including the one from the State of Maryland and the city of Baltimore, USA for outstanding performance and contribution to the civic welfare of Baltimore City, Maryland, USA. He returned to Nigeria to manage Baltimore Tax and Financial Limited, Abuja.
Mr. Oke was appointed the Regional Manager for the United Cities and Local Government of Africa with Headquarters in Rabat, Morocco. He led the team that carried out financial assessment and capacity building for National Tuberculosis and Leprosy Control Program, Nigeria. He became the spokesman for the NEVACO, during the National Assembly Public Hearing on the Bill for the establishment of the Agency, where he developed and presented on behalf of NEVACO, the memorandum that supported the bill. 93% of the recommendations in the memorandum was adopted as part of the bill.
Mr. Oke has participated in the development of governance and compliance risks of the Nigerian Centre for Disease Control (NCDC) and NTBLCP, including the development of the Best Practice Manual for the two government agencies. He has also served in several other roles to include consultancy in the Tuberculosis and Leprosy Control Program (NTBLCP), a fiduciary agent to NCDC to monitor United States CDC grants, to ensure regulation compliance and reporting status.